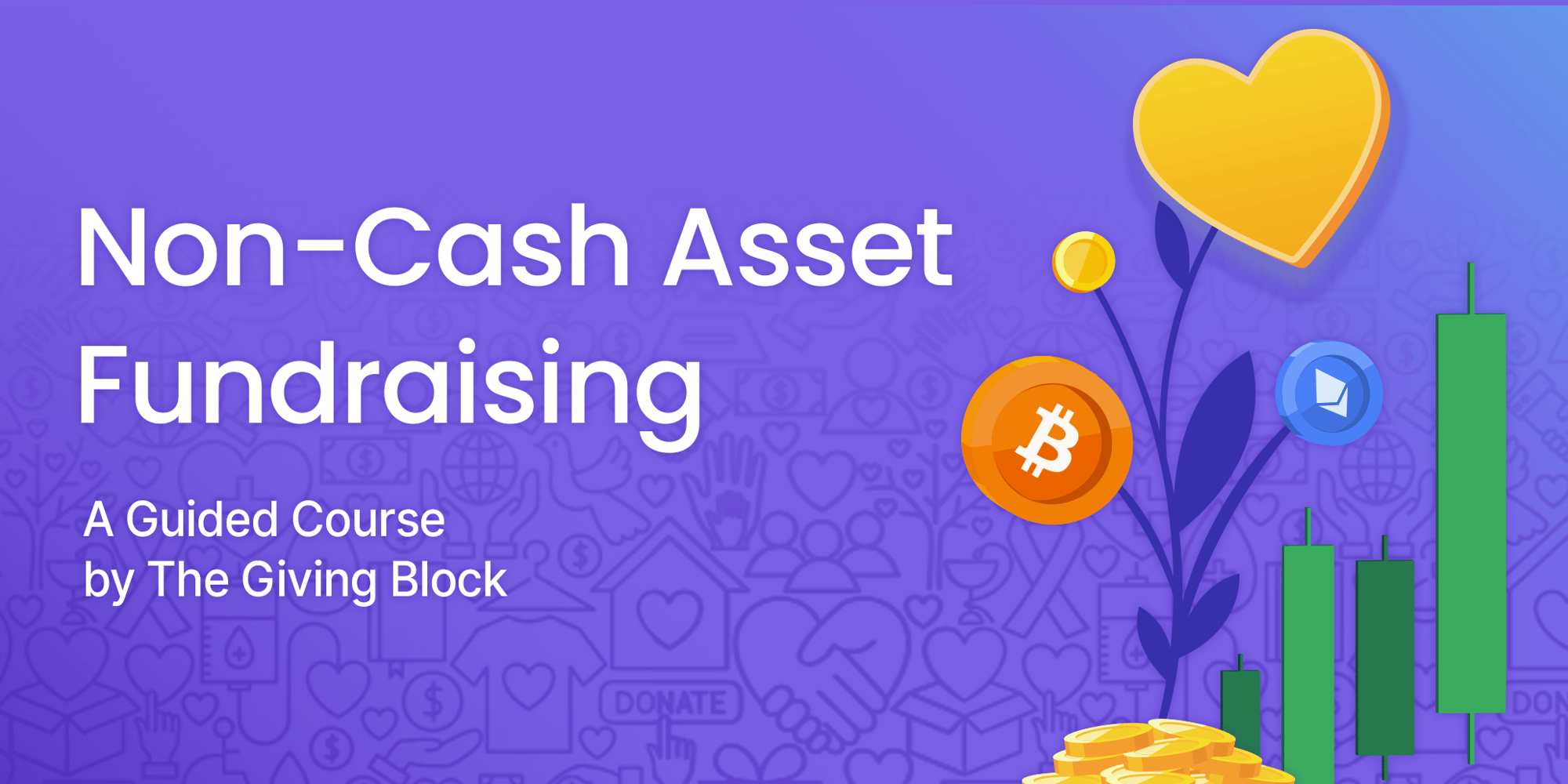 Want to learn about the revolutionary impact of non-cash asset fundraising?
Non-cash asset fundraising presents a new opportunity for nonprofits to diversify revenue streams, engage with new donors, and boost fundraising outcomes. But there's so much more to it than adding a donation button for another giving option. Non-cash giving used to be a topic reserved for private conversations with major donors. Today, nonprofits find success stewarding non-cash asset donations through digital fundraising tactics and community building.
The Giving Block invites you to explore the non-cash donation opportunity in our email course, "Non-Cash Asset Fundraising 101" — a four-lesson series taught by our experts and sent to your inbox every week.
What Will You Learn?
Over four weekly emails, you will gain a foundational understanding of non-cash asset fundraising, including crypto, stock and donor advised fund (DAF) giving trends, donor behaviors, and fundraising strategies your organization can use once you're ready to accept non-cash asset donations. Here's a lesson breakdown:
Week 1: Why should nonprofits accept non-cash asset donations?

Week 2: How can nonprofits integrate stock giving into their digital fundraising strategies?

Week 3: What do nonprofits need to know about donor-advised fund (DAF) donations?

Week 4: Why has the crypto philanthropy trend taken off in recent years?
By the end of the course, expect to come away with answers to these questions – as well as helpful context, additional learning resources, and the insights needed to take actionable steps for your organization.
Who Is Your Teacher?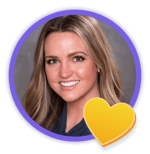 Emily Fascilla is the Director of Client Strategy at The Giving Block. Emily ensures clients have the resources, tools and best practices they need to be effective and successful in the new and exciting Crypto Philanthropy sector. Previously, Emily spent almost 10 years in fundraising development including leading Capital Campaigns, Major Gifts Programs, Grant Writing, Marketing and Communications, Galas, and Corporate Partnerships.
Ready to start learning more about non-cash asset fundraising?